About the Conference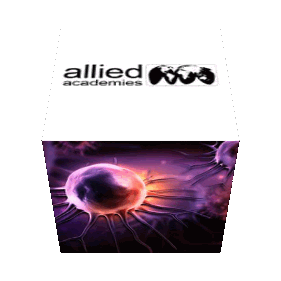 Allied Academies was founded by Jim and JoAnn Carland and the headquarters is located in North Carolina in United States of America. It conducts several academic conferences each year in different locations with internet participation possibilities for those who are physically unable to attend the conferences. Conference registrants are eligible for the Accelerated Journal Review. To provide you with maximum outlets for your research, Allied Business Academies holds joint meetings of all its member academies. In 1994 they launched the Journal of the International Academy of Case Studies, which has become a leader in publishing classroom teaching cases in business.
Allied Academies invites all the participants from all over the world to attend "International Conference on Oncology and Cancer Therapeutics" held in Chicago, illinois, USA at October 30- November 1, 2017 which includes prompt Keynote Presentations, Special Sessions, Workshops, Symposiums, Oral talks, Poster Presentations and Exhibitions.
Cancer is a group of diseases that is caused due to abnormal cell growth and their potential to invade or spread to other parts of the body. Benign tumors do not spread to other parts of the body. There are more than 100 types of cancer including breast cancer, skin cancer, lung cancer, colon cancer, prostate cancer, and lymphoma. Symptoms vary depending on the type. Cancer treatment may include chemotherapy, radiation, and/or surgery.
Oncology and Therapeutics is the great platform for everybody to put forth their ideas of Cancer research.
The main theme of the conference is "Spectrum Of Opportunities Towards Oncology and Therapeutics". So, Lets all join together to find the solution.
Why Oncology and Therapeutics?
Bridge The Gap Between Immunotherapy And Cancer Science.

Experience The Interaction And Networking Among Globally Reputed Oncologists And Pharmaceutical Researchers.

Opportunity To Witness Workshop And Speech About Latest Drug Discoveries Including Nano Drug Technology For Cancer From Some Of The Leading Scientists From Pharmaceutical And Health Industry.

Opportunity For Students Pursuing Masters Or PhD In The Field Of Medical And Cancer Science To Submit Their Research Paper On Our Very New "YOUNG RESEARCHER FORUM SLOT"

Oral And Poster Presentation Competition Involving Students As Well As Professors And Professionals From Teaching As Well As Industrial And Research Background On A Single Platform.

International Platform For Pharmaceutical Companies To Unveil Their Latest Products On Cancer Science And Bring Light On The Unresolved Mysteries In The Field Of Cancer Science.

Opportunity for Start-Up Enthusiasts to Promote Their Product.

Serenity of the Random Workshop.

Take A Break From Work And "Sharpen The Saw" And Get A Chance To Meet Experts And Influencers Face To Face.

Form New Relationship And Strengthen The Existing Ones Over Coffee, Breakfast And Lunch Session.

Relearning Classic Techniques and Creating Avatar for Your Business by Being In a Room Of Like Minded People.

Get A Chance To Reinvent Yourself And Have Fun
Chicago is the third-most populous city in the United States. With over 2.7 million residents, it is the most populous city in the state of Illinois and the Midwestern United States, and the county seat of Cook County. The Chicago metropolitan area, often referred to as Chicago land, has nearly 10 million people and is the third-largest in the U.S. The city is an international hub for finance, commerce, industry, technology, telecommunications, and transportation: O'Hare International Airport is the second-busiest airport in the world when measured by aircraft traffic; the region also has the largest number of U.S. highways and rail road freight. Chicago hosted over 52 million international and domestic visitors, a new record for the city making it one of the top visited cities in the nation. Chicago's culture includes the visual arts, novels, film, theatre, especially improvisational comedy, and music, particularly jazz, blues, soul, and gospel and house music. It also has professional sports teams in each of the major professional leagues. Chicago has many nicknames, the best-known being the Windy City.
Welcome Message
Allied Academics feels proud and pleasure to invite Research Scientists, Oncologists, Professors, Students and Healthcare Diagnostics to attend the "International Conference on Oncology and Cancer Therapeutics" to be held at CHICAGO, ILLINOIS, USA during October 30-November 1,2017.

Allied Academics has been instrumental in Conducting International Meetings for 20 years and very excited to expand in Medical and health Care Fields. Allied Academics promotes peer reviewed healthcare information through meetings, scholarly journals, and training to leading academic, business and research institutes across the healthcare and life science industries.
Market Analysis
Oncology is a branch of medicine that deals with the prevention, diagnosis and treatment of cancer. Cancer is a group of diseases involving abnormal cell growth with the potential to invade or spread to other parts of the body. When cancer begins, it produces no symptoms. Signs and symptoms appear as the mass grows. The majority of cancers, some 90–95% of cases, are due to environmental factors. The remaining 5–10% is due to inherited genetics.Environmental, as used by cancer researchers, means any cause that is not inherited genetically, such as lifestyle, economic and behavioural factors and not merely pollution.Common environmental factors that contribute to cancer death include tobacco (25–30%), diet and obesity (30–35%), infections (15–20%), radiation (both ionizing and non-ionizing, up to 10%), stress, lack of physical activity and environmental pollutants. Many treatment options for cancer exist. The primary ones include surgery, chemotherapy, radiation therapy, hormonal therapy, targeted therapy and palliative care Chemotherapy is the treatment of cancer with one or more cytotoxic anti-neoplastic drugs . Radiation therapy involves the use of ionizing radiation in an attempt to either cure or improve symptoms. Surgery is the primary method of treatment for most isolated, solid cancers and may play a role in palliation and prolongation of survival. Palliative care refers to treatment that attempts to help the patient feel better and may be combined with an attempt to treat the cancer. A variety of therapies using immunotherapy, stimulating or helping the immune system to fight cancer.
Complementary and alternative cancer treatments are a diverse group of therapies, practices and products that are not part of conventional medicine. Cancer affects approximately 1 in 1,000 pregnant women.
Allied academies welcome you to attend International Conference on Oncology and Cancer Therapeutics during October 30 – November 1, 2017 at Chicago, Illinois, USA with the theme "Spectrum of Opportunities towards Oncology and Therapeutics". This international meet (Oncology and Cancer Therapeutics) anticipates hundreds of delegates including keynote speakers, Oral presentations by renowned speakers and poster presentations by students besides delegates around the world. This conference perhaps a giant event that creates an ideal platform to share expertise addressing current technologies involved in Oncology and Cancer Therapeutics. It will be a wonderful opportunity for all the delegates as it provides an international networking opportunity to collaborate with the world class Oncology associations.
BCC Research recently announced in its new report, Cancer Vaccines: Technologies and Global Markets, the global market for cancer vaccines is expected to grow to $4.3 billion by 2019, with a 5-year compound annual growth rate (CAGR) of 1.3%. Technological advancements, new product launches, and unmet treatment needs are predicted to drive consistent growth in this market for the foreseeable future.
Widely recognized as one of the most profitable areas of drug development, cancer vaccines are attracting increasing attention as funding for other areas of therapeutic research and development dry up. Moreover, cancer vaccines, which are given to a healthy person to protect against cancer-causing viruses, are seen as feasible options for treating a number of cancers that presently do not have effective treatments.
The market for cancer vaccines is broadly categorized into therapeutic cancer vaccines and prophylactic cancer vaccines. Therapeutic vaccines are intended to treat existing cancer while prophylactic or preventive vaccines are used to impede cancer from developing in healthy people.
The United States market, far and away the largest regional segment, is anticipated to reach $2 billion in 2019, registering a steady CAGR of 1.9%. Meanwhile, Europe, which was valued at just $1 billion in 2013, is expected to grow to more than $1.2 billion and register a healthy 3.5% CAGR. Advancement in both regions is connected to improving access to healthcare and a developing R&D funding environment.
However, the emerging markets, which comprises India, China, and Japan, is expected to decline from more than $1.3 billion in 2013 to $1 billion by the end of 2019 and register a dismal CAGR of -2%. Suspension of the recommendation for the use of Human Papilloma Virus (HPV) vaccines in Japan is the major factor restricting sales in this region.
Though the market is witnessing moderate growth, there is huge prospect in the field of cancer vaccine research due to highly unmet needs in therapeutics. Increasingly, companies are seeing opportunities to address the dearth of treatment options in this market. As result, many new players are poised to enter in the field of cancer prevention and treatment."
Cancer Vaccines: Technologies and Global Markets provide an overview of the global cancer vaccine market and related technologies. It includes analyses of global market trends, with data from 2013, estimates for 2014, and projections of CAGRs through 2019.
Chicago is the third-most populous city in the United States. With over 2.7 million residents, it is the most populous city in the state of Illinois and the Midwestern United States, and the county seat of Cook County. The Chicago metropolitan area, often referred to as Chicago land, has nearly 10 million people and is the third-largest in the U.S. The city is an international hub for finance, commerce, industry, technology, telecommunications, and transportation: O'Hare International Airport is the second-busiest airport in the world when measured by aircraft traffic; the region also has the largest number of U.S. highways and rail road freight. Chicago hosted over 52 million international and domestic visitors, a new record for the city making it one of the top visited cities in the nation. Chicago's culture includes the visual arts, novels, film, theatre, especially improvisational comedy, and music, particularly jazz, blues, soul, and gospel and house music. It also has professional sports teams in each of the major professional leagues. Chicago has many nicknames, the best-known being the Windy City.
The information developed in this report is intended only for the purpose of understanding the scope of hosting related international meetings at the respective locations. This information does not constitute managerial, legal or accounting advice, nor should it be considered as a corporate policy guide, laboratory manual or an endorsement of any product, as much of the information is speculative in nature. Conference Organizers take no responsibility for any loss or damage that might result from reliance on the reported information or from its use.
Session/Tracks

Cancer has an intricate Pathophysiology. Pathophysiology generally includes cause of the disease, diagnosis, how the disease develops (pathogenesis), mechanism and natural course of the disease. Pathology of cancers has experienced a mega change after development of technologies like immunohistochemistry, flow cytometer, and molecular biologic approaches to cancer diagnosis. Cancer defines a group of more than 150 disease processes characterized by uncontrolled growth and spread of cells. Cancer is not a singular, specific disease but a group of variable tissue responses that result in uncontrolled cell growth. This uncontrolled growth allows the cancer cells to annex adjacent structures and then destroy surrounding tissues and organs. The primary sites of cancer metastasis are the bone, the lymph nodes, the liver, the lungs, and the brain.
Oncogenes
Tumor Suppressor Genes
Genomic Amplifications and Oncology
Tumours
Metastasis
Cancer Pharmacology deals with the drugs used in cancer treatment, their mechanism of action, their side effects and their mode of elimination. Combination of Drugs and their efficacy has been a major choice of research interest.
Cancer Drugs
Cancer Drugs Absorption and Distribution
Cancer Drugs Metabolism
Side effects Of Synthetic Drugs In cancer treatment
Mutations are not only a hallmark of Cancer but may be central to how cancer Evolve. Human Cancer has equal Contribution both from Genetic and Epigenetic Changes. Genomic Alterations in Cancer vary from single nucleotide mutations to gross Chromosomal aneuploidy. The epigenetic factors involved in regulation of gene expression and genomic stability is DNA methylation. It is biologically necessary for the maintenance of many cellular functions.
Genetic Instability in Cancer
Gene Mutations
DNA Methylation
Histone Modification
RNA Interferance
Tumor Suppressor Genes

In this 21st Century, it is not a matter of surprise that many families have at least a few members who have had Cancer. Certain risk factors such as smoking have been found as common factor for hereditary Cancer. But in some Cases, the Cancer is caused by an abnormal gene that is being passed away from generation to generations. Many family cancer syndromes are caused by inherited defects of Tumor suppressor genes. Genetic Testing is generally carried out so as to identify specific inherited changes in a person's Chromosomes, Genes or Proteins. Autosomal dominant and Autosomal Recessive are two types of patterns that influence the mutations involved in Hereditary Cancer Syndromes.
Hereditary Breast and Ovarian Cancer Syndrome
Hereditary Lung Cancer
Genetic Testing
Hereditary Non-polyposis Colorectal Cancer
Li-Fraumeni Syndrome
Cancer is when abnormal cells divide in an uncontrolled manner. Cancer starts when gene changes make one cell or a few cells to grow and multiply rapidly. This leads to Tumor. A primary tumour is the name for where a cancer starts. Cancer can sometimes spread to other parts of the body and this is called secondary tumour or metastasis. Most Cancers start due to gene changes that happen over a person's lifetime. More rarely cancers start due to inherited faulty genes passed down in families. Many Cancers are cured but in some patients cancer can return. Cancers are divided into groups according to the type of cell they start from which includes:-

Carcinomas
Lymphomas
Leukaemia
Brain Tumours
Sarcomas
Brain Cancer
Skin Cancer
Breast Cancer
Intraocular Melanoma
Lung Cancer
Ovarian Cancer
Thymoma and Thymic Carcinoma
Pancreatic Cancer
Prostate Cancer
Genitourinary Oncology
Leukaemia & Lymphoma
Kaposis Sarcoma
Childhood Cancer is the 4th most common cause of death for Children less than 15 years of age in the industrialized world. Cancers are assumed to be multifactorial diseases that occur when a complex and prolonged process involving genetic and environmental factors interact in a multistage sequence. The Cancer Genomics era has brought with it a tidal wave of great improvements in the understanding of Childhood Cancer. The role of non-coding genomic alterations for childhood cancer remains relatively unexplored. Whole Genome Sequencing and Integration with Transcriptome and Chromatin immunoprecipitation sequencing are two methods generally applied by scientists regarding recurring non coding genomic alterations.
Pediatric Genomic Sequencing
Epigenomics
Challenges in Childhood Cancer research
Opportunities in Childhood Cancer research
Alveolar Rhabdomyosarcoma(ARMS)
Stage 4 Neuroblastoma
Cancer Genomes in Childen

It is very rare to find cancer during Pregnancy. But now days since most women are waiting to get pregnant until they are older, can lead to development of cancer since most cancers increase with age. Some cancer treatments are safe for the foetus during pregnancy or only during certain times of pregnancy. Most Cancers do not spread from woman to the foetus though some may spread to the placenta. Cancer that may occur during pregnancy includes:-
Cervical Cancer

Breast Cancer
Thyroid Cancer
Hodgkin Lymphoma
Non-Hodgkin Lymphoma
Melanoma
Gestational trophoblastic Tumor
Breast Cancer is the most common cancer diagnosed during pregnancy. Cancer of a pregnant woman rarely affects the foetus. Only a few cancers like the malignant melanoma, Small Cell Lung Cancer, Non-Hodgkin-Lymphoma and Leukaemia can spread from mother to foetus.

Chorio Carcinoma
Breast Cancer and Pregnancy
Diagnosis and Tests during pregnancy for Cancer
Diethylstilbestrol and Cancer
Pheochromocytoma during Pregnancy
Cancer Treatment during Pregnancy
Molar Pregnancy

Biologic Response Modifiers (BRM), also called immunotherapy, is a type of treatment that mobilizes the body's immune system to fight cancer. The therapy mainly consists of stimulating the immune system to help it do its job more effectively. Tumor Vaccines also work to stimulate the body's immune system.
Monoclonal antibodies and cancer treatment
Immunotherapy agents and cervical intraepithelial neoplasia
Tumor Immunology is the study of the antigenic properties of the tumour cells. It is the immunologic consequences to the host of the growth of the malignant cells. It is the means by which the immune system can be modulated to recognize tumour cells and promote tumour eradication. Chemical Carcinogens, Genetic Abnormalities, Immunosuppression, UV and Ionizing radiations are some of the causative agents of tumour induction.
Tumour Antigens
Effectors Mechanisms in Anti Tumour Immunity
Mechanisms of tumor evasion of the immune system
Immunotherapy for tumours

Clinical trials are experiments done in clinical research. Such prospective biomedical or behavioural research studies on human participants are designed to answer specific questions about biomedical or behavioural interventions, including new treatments (such as novel vaccines, drugs, dietary choices, dietary supplements, and medical devices) and known interventions that warrant further study and comparison. Clinical trials generate data on safety and efficacy. Of every 5,000 cancer molecules identified in the laboratory, about 250 will enter pre-clinical testing. Of this 250, fewer than 10 are tested in clinical trials and on average only one will be approved by regulatory authorities. The process of bringing a new treatment from the research stage (laboratory) to clinic is estimated to take between 10–13 years.
Novel approaches in the field of Radiation Therapy
Advantages and Disadvantages of clinical trials in Cancer treatment
Role of FDA in the development of clinical trials related to Cancer
Clinical trial phases
Role in disease treatment and applications

Chemotherapy is a kind of cancer treatment that uses drug to destroy cancer cells. Chemotherapy works by slowing down the growth of cancer cells which grow and divide quickly. But it can also harm healthy cells that divide too quickly. Chemotherapy process can cure cancer, control cancer and ease cancer symptoms. Antimicrobial chemotherapy is the clinical application of antimicrobial agents to treat infectious disease. It is a highly valued medical science that has shaped modern humanity in a phenomenal fashion. Chemotherapy is the use of chemicals against invading organisms. It is used both for the treatment of cancer and infection. Antimicrobial chemotherapy thus acts by interfering with cell wall synthesis, plasma membrane integrity, nucleic acid synthesis, ribosomal function and folate synthesis.
Ovarian Cancer and Chemotherapy
Breast Cancer and Chemotherapy
Chemotherapeutic advancement for treatment of Leukemia
Thyroid Cancer and its Therapeutics
Dendritic Cell Cancer and its Therapeutics
Chemotherapeutic advancement for treatment of Lymphoma
Antimicrobial Agents and Chemotherapy
Antimicrobial Prophylaxis: - Mechanism of Action
Natural Antimicrobial Chemotherapeutic Agents
Anti-Fungal Chemotherapy

Nano medicine is the medical application of nanotechnology. Nano medicine ranges from the medical applications of nanomaterial's and biological devices, to Nano electronic biosensors, and even possible future applications of molecular nanotechnology such as biological machines. Limitations to conventional cancer chemotherapy include drug resistance, lack of selectivity, and lack of solubility. Nanoparticles have the potential to overcome these problems.
Nano scale biomedical devices and Cancer
Role of NCI in developing nanotechnology devices for Cancer
Novel Drug Delivery Systems for treatment of Cancer

Researchers have been able to develop drugs that target gene changes in cell that causes cancer. Treatment with these drugs is often called Targeted Therapy. Targeted Therapy drugs work in a different manner than Chemotherapy. They are often able to attack cancer cells while doing less damage to normal cells. Targeted therapies are a major focus of Cancer Research Today. It is used to keep cancer from growing and spreading. Thery disrupt the process of Carcinogenesis.
Enzyme Inhibitors
Apoptosis Inducing Drugs
Angiogenesis Inhibitors
Small Molecule Targeted Therapy
Molecular Targets in cancer Therapy
Side Effects of Targeted Therapy

Combination Therapy for treatment of Cancer is preferred now days with respect to single mode of therapy. Researchers have found that Chemotherapy drugs are most effective when given in Combination. For some Cancers, the best approach is a combination of surgery, radiation therapy and Chemotherapy. When Drugs with different effects are combined, each drug can be used at its optimal dose, without intolerable side effects. Sometimes Combination Cancer Therapy is used not to cure but top reduce symptoms and prolong life. It is useful for people with advanced stages of Cancer.
Antineoplastic Resistance
Side effects of Combinational Cancer therapy
Combination Chemotherapy
Molecular Targeted Agents Combination therapy
Tumor heterogeneity

Cancer Stem Cells (CSCs) are becoming an increasingly greater focus of Cancer research. Researches to understand the properties and characteristics of CSCs may lead to improvements in cancer diagnosis, therapy and outcomes. Cancer Stem Cells are malignant cancer cells that share the capacity of normal stem cells for self-renewal and proliferation and can differentiate into the heterogeneous population of Cancer Cells that comprise a malignant tumour. Cancer Stem Cells, a potential therapeutic target may be instrumental in developing therapies that control cancer and allow for the achievement of durable clinical responses in patients.
Stem Cell Transplant
Importance of Stemcells
Isolation of stem cells and Markers
Stem Cells resistance to Chemotherapy
The discovery of novel molecular targets for several of the most frequent cancers to date enable diagnosis of earlier stages of the disease, thus leading to early identification of patients needing treatment and have a profound impact on treatment selection for individual patients. The major aim of Molecular targets in Cancer Therapy is to identify pharmaceutical Compounds that can be used as new therapies for the prevention and treatment of tumour metastases.
Protein Kinases as target in Cancer therapy
Therapeutic Targetting and the PI3K Pathway in Cancer
Activation of EGF Receptor
In situ Immune reactions and tumour resistance
Radiation therapy is one of the most common treatments for cancer. It uses high-energy particles or waves, such as x-rays, gamma rays, electron beams, or protons, to destroy or damage cancer cells. Other names for radiation therapy are radiotherapy, irradiation, or x-ray therapy.
Radiation Therapy for Breast Cancer
Side Effects of Radiation Therapy
Accelerated Radiation
Adjuvant Therapy
Fractionated Radio Surgery
Surgical oncology is the branch of surgery applied to oncology; it focuses on the surgical management of tumours, especially cancerous tumours. Ephraim McDowell did the first reported resection of an ovarian tumour in 1809, but as early as the 7th century, ancient Egyptians described techniques for removing breast tumours. The goals of the surgical oncologist are to remove the cancer and an area of healthy tissue surrounding it, also known as a clear margin or clear excision, in order to prevent the cancer from recurring in that area (which is called a local recurrence). Like radiation therapy, the precise details of surgical technique are dictated by patient anatomy, tumour location, and cancer cell biology.

Mechanism of Metastases
Surgical Tecgniques related to Cancer Stages
Novel Immunotherapy involving Surgical Oncology
Surgical Strategy for eosinophillic granuloma
Relieving a person's symptoms and side effects is an important part of cancer care. This approach is called symptom management, supportive care, or palliative care. Palliative care is any treatment that focuses on reducing symptoms, improving quality of life, and supporting patients and their families. Palliative care is care given to improve the quality of life of patients who have a serious or life-threatening disease, such as cancer. The goal of palliative care is to prevent or treat, as early as possible, the symptoms and side effects of the disease and its treatment, in addition to the related psychological, social, and spiritual problems. The goal is not to cure. Palliative care is also called comfort care, supportive care, and symptom management. Palliative care is given throughout a patient's experience with cancer. It should begin at diagnosis and continue through treatment, follow-up care, and the end of life.
Benefits of Palliative Care
Hospice and Palliative Care
Pallaitive Care Team
Pallaitive Care Nursing
Hormonal therapy in oncology is hormone therapy for cancer and is one of the major modalities of medical oncology (pharmacotherapy for cancer), others being cytotoxic chemotherapy and targeted therapy. Hormonal therapy is generally used to treat male prostate Cancers. There are many ways implemented to treat prostate Cancers by Hormonal Therapy including:-
Adjuvant Hormone Therapy

Neo Adjuvant Hormone Therapy

Hormone Therapy also includes many side effects but is also implemented in treating Breast Cancer. Hormone therapy usually involves taking medications that prevent cancer cells from getting the hormones they need to grow.

Hormone Therapy for Prostate Cancer
Hormone Therapy for Breast Cancer
Reversible Hormone Therapy
Managing the Side Effects of Hormone Therapy

A global platform aimed to connect Entrepreneurs, Proposers and the Investors worldwide. It's intended to create and facilitate the most optimized and viable business meeting place for engaging people in constructive discussions, evaluation and execution of promising business ideas. Through International Oncology and Therapeutics Conference 2017, an investor could be able to find out the highest potential investment opportunities in the field of cancer. For entrepreneurs, this would be an ideal place to find out suitable investors and partners to start or expand their business.